Business pet shop is a business that is quite simple and easy to manage by providing a variety of pet needs. Not a few people who are willing to set aside large amounts of money just to take care of his pet. But to be able to open pet shop business should have a good knowledge about pets. To run and develop this business and increase sales requires a mature concept in terms of marketing.
This business became one of the leading businesses especially in big cities. Pet lovers are getting more and more and growing more and more. Not only pet store supplies, pet shops can also be equipped with pet care services, and pet care. Here are some tips to increase your sales turnover of Pet Shop business.
1. Do A Research to Increase Sales
You can research or do a small research about the most popular animals in the area you want to build a pet store. With the research you can decide to focus on selling any animal. The most lucrative animals to sell are cats and dogs, due to its large market share.
2. Promote to Media
You can do promotions through brochures, as well as through social media like Facebook, Blackberry, Twitter etc. Facebook groups and fan pages, usually very quickly and easily expand your business. With the ease of internet access now, you can easily introduce any product that is sold in your pet shop.
3. Create Animal Lovers Community
Create Facebook and Twitter groups and fan pages about animal lovers community. As a place to share knowledge, tricks & tips on how to maintain and care for animals well. So that consumer trust will appear to your pet shop. You can also occasionally hold a pet race event to attract new customers.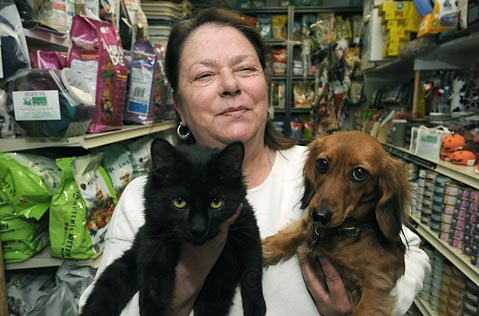 4. Setup Strategy
Organizing product displays that will be on display also requires a strategy. Place the most sold or searched product in front of the storefront. So it makes it easier for people to find the product. If there are items that are promo, you can also place the product in the front of your pet shop.
5. Give Consultation
Advise your pet shop's loyal customers on pet health and food issues. With the consultation, of course, will make customers to know about what is needed for the pet. So give more value to your pet shop.
A business run on the hobby of the culprit will be more profitable. Because the activities of running his business will be driven from the love of his hobby. If you love animals it will be very appropriate if you open a pet shop as your business. Thank you for reading this article, hopefully useful.