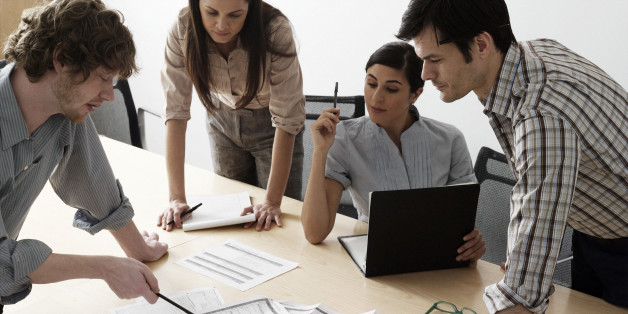 The success of a business is measured by how sustainable it is regarding sales, consistency and positive feedback. For startups, scaling up the ladder to success might seem challenging. This is because you need to put in a lot of work to see tangible results. Below are tips to help you market your business and increase productivity.
Set Goals
Every business relies on targets and strategies. As you start, focus on short-term goals and slowly incorporate your long-term strategies. This way, you will readily deal with one thing at a time. For example, if you opt to start with internet marketing, outline the basic requirements before you can utilize complex tools for your business. Goals help you keep the focus towards each aspect of your marketing channels. Additionally, it's easier to evaluate what works best for your business.
Make Use of Social Media
Over time, social media has helped entrepreneurs sell and close deals online. Social platforms offer product and service promotion options that help entrepreneurs reach prospective clients. More to this, there are tools to keep up conversations with customers, enhance delivery and respond to queries. The good thing is that you can cover a large target audience on one single platform and expect positive results.
Improve Your Business Website
A business website not only improves your sales by fetching more prospects but also offer credible customer experiences. Therefore, it is important to engage your customers and meet their expectations. You can achieve that by ensuring your site is well organized; in a simple yet informational way.
Various graphic design firms assist when setting up websites by ensuring necessary information is available without crowding the pages. Test the speed of loading your web pages to enhance traffic to your site. You can improve the loading speed by compressing your codes to help you manage your files together.
Manage Your Marketing Team
Having an online presence with defined offline strategies can scale up your business success. One important thing is to manage your staff roles in marketing your business. Learn your employees' skills and abilities to understand what works best for each of them. Additionally, ensure employees understand your expectations and implement ideas to reach your target audience. Most importantly, enhance communication by utilizing communication tools. This way, you can ensure everyone gets crucial information on time.
Evaluate the Implementation Process
As an entrepreneur, you need to assess every step of your business implementation process. It is crucial to track the progress and determine challenges along the way. Evaluation helps to identify key factors that enhance steady growth. Additionally, you can implement measures to avoid recurrence of failures during your marketing stages.
Your business marketing route totals down to your individual business goals and plan. That will guide you on how to implement, reach customers and create a sustainable, self-reliant business. With a great website and a strong marketing team, you can increase productivity and grow your business. Also, routine evaluation can help you assess the situation of your business allowing you to detect and correct issues.